Teaching good manners to all manner of people
At Polished Manners, our mission is to make all aspects of etiquette training more accessible and affordable, not just a preserve for the financially comfortable.
We aim to teach etiquette in a modern, relevant, and interactive format that will empower you with indispensable social skills that will enhance your life.
Laura Akano is the principal Coach, Consultant and Trainer at Polished Manners, she has worked with children and young people for several years. It is through this direct experience that she decided to train as an etiquette coach. Becoming an etiquette coach was a natural progression as she has always been interested in learning about etiquette and is always keen on instilling and encouraging good manners.
Previously, Laura worked in various administrative, customer services and retails roles. She originally trained as a dress designer and also studied fashion merchandising, she later went on to study social sciences with the 'Open University'. In recent years she acquired various child care qualifications whilst operating out of school clubs and holiday camps.
Laura is married and is the proud mother of two young ladies who happen to be her inspiration for the youth programmes.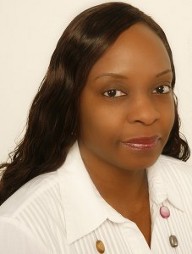 Sue has been providing group training, private consultations and etiquette products to business professionals, celebrities, corporations and educational institutions since 1996.
Sue has travelled extensively and is well acquainted with various international cultures, she has provided train-the-trainer programmes in India, Singapore, Malaysia, Hong Kong, China, Central America, East Africa and Europe.
She is a member of the 'International Association of Protocol Consultants', (IAPC) and has additional background in image consulting and make-up artistry with 20 years of fashion modelling experience in television and print.
Sue is also the author of 'Wedding Etiquette for Dummies', 'Etiquette for Dummies' and 'Business Etiquette for Dummies'.
During the 6 months of etiquette training, I learnt:
Not to take a load of food at once
Not to spit out your food when eating
How to hold a knife and fork correctly
How to tuck in the sides of your dress or skirt before you sit down
Not to play on your tablet in a church service
Udochukwu (Student)