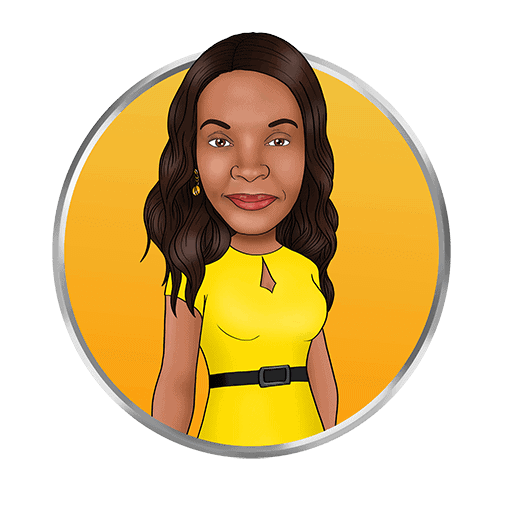 Recommendations from our customers

The boys thoroughly enjoyed the day and learnt so much.
Jayden certainly has made lots of changes at home. One of Joshua's chores at home is to set the table for all meals. He now sets the table at home with napkins. Normally we just have our main dish and dessert, now I've introduced a starter course of soup so that Josh can practice when to use his salad, soup or dessert cutlery.
We took Josh and Jayden to a very expensive restaurant in London and they were very well behaved.
Thank you very much for polishing them.
Mary Williams

Sophia absolutely loved Saturday! She is now teaching us all at home and can not wait for the next occasion.
The other success with this has been that now her brother, Oscar, who has been super polite lately in order to avoid going on such a course would like to join in too.
We feel very lucky to have found you.
Vali White

Shakir and Alayna found the etiquette course to be a refining, invaluable experience. The children are carrying themselves with better posture and are more aware of their self-image, language and conduct.
Ironically, a stranger complimented Shakir for being well mannered the day after the course whilst out shopping! Alayna has learnt how to introduce herself eloquently and how to be friendly and put others at ease.
The course undoubtedly gave the children increased confidence and taught them respect and humility.
Sonia Moledina

It was fun and I learnt a lot and found that I do a lot of things wrong. I am glad I did this. You were a great teacher, you would joke and laugh but then be serious when necessary.
I was worried it was going to be boring and the teacher was going to be very strict, but as soon as I entered the room I knew it was going to be ok.

Today's session was very enjoyable, and it teaches me etiquette in a fun way. I learnt a lot. Time flied, and it only does that when you're having a good time, and that just goes to show how fun the session was. I really wish it could be longer!
Mrs Akano is an outstanding teacher, and she worked hard. I really feel lucky to have been there.
Henry

I came to know Mrs Akano through the time she spent with my nearly four-year-old son, teaching him etiquette skills.
She was very good and patient with my child. He was able to learn quickly and started to show improvement within a few lessons.
I believe that Mrs Akano's excellent character and desire to succeed in her chosen career has made an excellent teacher.
Joelle Kando (Abu Dhabi)

Laura, it was great meeting you, and the kids had a great experience. They learned so many good and important points.
I keep hearing them talk about it, which shows it really resonated with them and I have already started seeing them practising it and telling their friends.
S Merali

I found today very fun and interesting. Mrs Akano is a very lovely and kind person, I'm sure the next children she has will have a great time and learn lots of good manners for life.
Layla

I think Mrs Akano is a good teacher because if someone has a problem or doesn't understand something, she would help them.
Reshile

I would say the day was full of great information. All the rules and manners information Mrs Akano gave was fantastic. My children learned a lot, not only the children, I learnt so many new things and I am not ashamed to say it.
I would recommend this workshop to all young people. The teacher is great and a lovely person.
N Rashad

Etiquette classes may sound elitist, but they're underrated, essential and have equipped my children to make better first impressions on others.
S Moledina

I expected chronic boredom at etiquette classes. I really didn't think there was anything I could possibly learn, but soon realised that I was actually a bit of a social monstrosity!
My ambition is to perform in the West End and I feel that no matter what social background other people are from, I will be able to hold my own.
Rebecca

Many thanks for your workshops today. When I was in the hall I found them both interesting and informative. It was really interesting listening to the students prepare for their interviews. They were talking about eye contact, practising shaking hands, sitting up straight.
The feedback from the employers included:
I never interviewed students who maintained eye contact the whole way through
Students sat up straight
Students spoke confidently
Students were well prepared
Thank you Laura – these comments were down to you.

Thank you for organising a super excellent event at such a beautiful venue. The content of the course was exceptional and easy to digest as well as remember. It was also such fun to practice what we learnt.
I must also praise the warmth and easy camaraderie amongst guests which you lit up and kept stoked. It was altogether an unforgettable experience and I can't wait for the next one.
Funmi

We just wanted to say a big thank you for the etiquette course on Saturday.
Millie thoroughly enjoyed it and was full of chat the whole way home! Table manners have improved already and she even taught us a few things! She proudly took her certificate into school today to show her teacher and tell her all about it!
We've read the literature from the day and we will enforce all the new things Millie has learned.
Emma B

I would like to share that it was Aaryaman's first sessions and he thoroughly enjoyed it.
You did a wonderful job. Kids were attentive throughout as the session was interactive.
Thanks again for the amazing sessions. Wish you more success.
Richa (India)

The girls really enjoyed the course and have learnt lots of new things. They found it both engaging and informative. Thank you.
Amber

My daughter attended an Etiquette party last year October delivered by Polished Manners. She learnt so much that she asked if she could have a similar party for her 8th birthday party.
She and her friends had a fantastic time on her 8th birthday party. My daughter and her friends were so excited ordering a 3-course meal by themselves, they were practising all they had learnt in just 2 hours, from role-play to questions and answers, how to excuse yourself from the table, the list is endless.
I would recommend Polished Manners to others, They delivered a lovely party
Buki (Teni's mum)

My three girls thoroughly enjoyed Mrs Akano's very detailed and compact lessons. I have noticed the changes in them with regards to having better posture, table manners and courtesies that we often forget and take for granted.
I want my girls to stand out ahead of the rest and Polished Manners have delivered what I expected. I am pleased to say that Mrs Akano's very professional, yet down to earth nature is a major asset which enables anyone to learn everyday basic skills that will truly set you apart.
Keisha (Maaya, Giyaa & Kriyaa's Mum)

The coolest party ever and now my child is paranoid that she doesn't hold her cutlery correctly!
Sonia (Gabby's mum)

Sofiyah had a really fabulous time and was going on about it till she fell asleep!
Hina (Sofiyah's mum)

Our children attended a customized etiquette/social grace/manners class with the Polished Manners team led by Mrs. Akano. It was relevant, applicable and served the purpose of preparing the children for the future.
Mrs. Akano was most professional, detailed and was fun to be with. She made a rigorous learning very engaging and exciting for the children.
The training is making progressive impact and we are very glad to recommend her and her team for anyone seeking to prepare their children for the future of excellent social engagement.
Mr and Mrs Adekanmbi (Lagos, Nigeria)

My daughter Jessica Joseph attended a Polished Manners class for six months. It was very helpful and good to shape her manners. I am very grateful to Laura who conducted the class, it was good for the kids to develop more social skills.
Mrs.S Joseph

Etiquette classes has had a huge impact on my manners, and I am proud to have taken these lessons. More so, I feel confident doing things right.
Amarachukwu (Student)

The five months of etiquette class has been an amazing experience for me, and I have learnt a whole lot from it. But if there was one thing I can choose as the highlight of etiquette 2016, it would be of course the final month, where our etiquette skills were put to the test.
Ikechukwu (Student)

Thank you for a great introductory course to polished manners and etiquette for my three children. They have thoroughly enjoyed the lessons, which were well structured and swiftly delivered by Mrs Akano. She is an extremely professional tutor who is very enthusiastic and informative.
Her lessons have been invaluable for my children. We look forward to more of Mrs Akano's engaging and humorous etiquette lessons in years to come.
Georgina Powell

The 10 hours etiquette training course has been a fantastic life changing experience for my kids. They have enjoyed every bit of the training sessions, especially the table manners. I hope to support them that what they learnt will help build their confidence in life.
Thanks very much for all the hard work.
Mrs E Onyeanuna

During the 6 months of etiquette training, I learnt:
Not to take a load of food at once
Not to spit out your food when eating
How to hold a knife and fork correctly
How to tuck in the sides of your dress or skirt before you sit down
Not to play on your tablet in a church service
Udochukwu (Student)

I am mum, of Aaron and Nikita, my children attended etiquette class for 6 months. I really can see the difference in my children, it was useful for them.
Many things which we were not able to teach them at home, they learned easily coming to the classes. Hands off to Laura and Nicky, I really appreciate your effort and hard work. Above all, the children enjoyed attending the classes.
Thank you once again.
Sunitha