Etiquette training for Teens and Young adults
While etiquette lessons may not be as exciting as some milestones in a teenager's life, like passing their driving test or their first date, it's still important to do all you can to give your children every chance they can to succeed.
Teen etiquette at a glance
Introductions
Table manners
Appropriate attire
Grooming and hygiene
Conversational skills
Dining etiquette
Cyber civility and social networking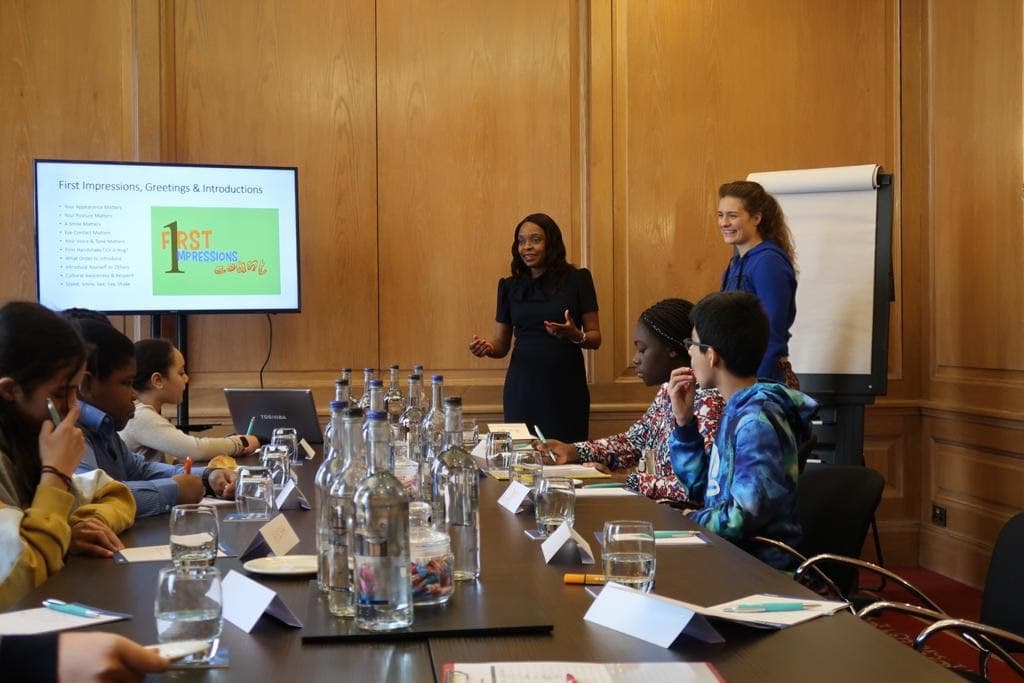 Other programmes for teens include:
The Well-Mannered Communicator
This programme teaches how to speak with poise, impact, warmth and civility, master one to one conversations, speaking in groups and giving effective oral presentations.
Character Education Programme
This programme will teach students how to present themselves in a variety of situations, making them comfortable in the knowledge that they are creating a positive image right from the start. By learning how to properly shake hands, make introductions, dress for interviews, be respectful on a date, display appropriate table manners, students will have the confidence necessary to succeed. We also address the ever increasing issue of internet personas and the consequences of negative profiles and bullying.
Stand Out Interview Skills
You have been offered an interview for your dream job, Congratulations! Now how do you prepare? In this class, you will gain the edge over your competition and impress your future employer. The smallest detail could stand between you and the other candidates.